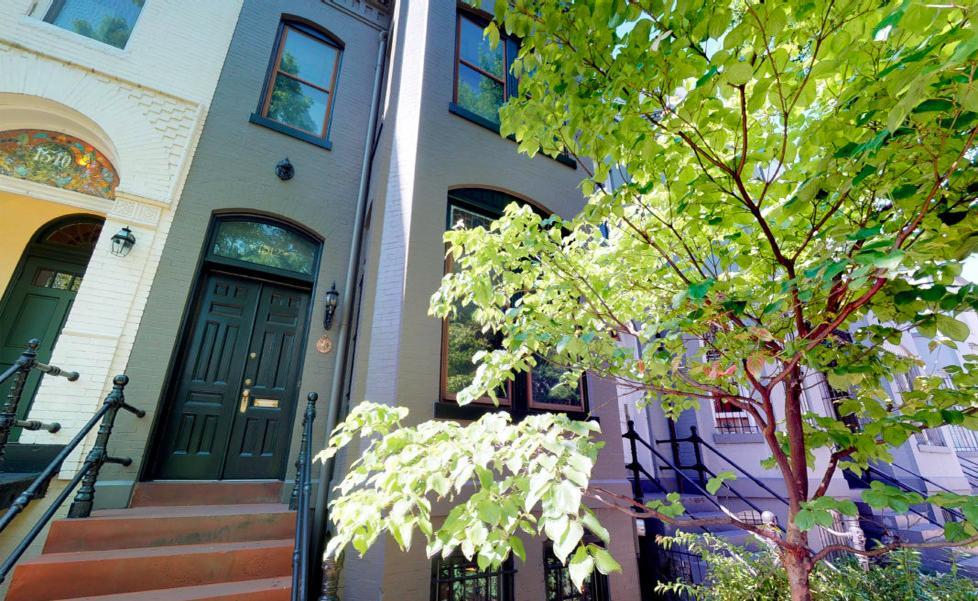 August 17, 2018, Susan Bodiker for Current Newspapers
Sometimes, more is really more. Especially when it comes to the Victorians for whom no design embellishment — from the bustle to the balustrade — was ever too much in the pursuit of beauty.
This four-story row house at 1512 P St NW is a Victorian showpiece. The decorative wrought iron handrails, contrasting black door, and the window trim contrast nicely with the relatively subdued pressed brick grey façade. Inside, there's an array of fanciful and historic elements that lend unexpected visual interest to walls and ceilings.
Built in 1885, the 3600-square-foot home includes four bedrooms; three full and one-half baths; and seven fireplaces (five working) with vintage carved wood mantels,
…