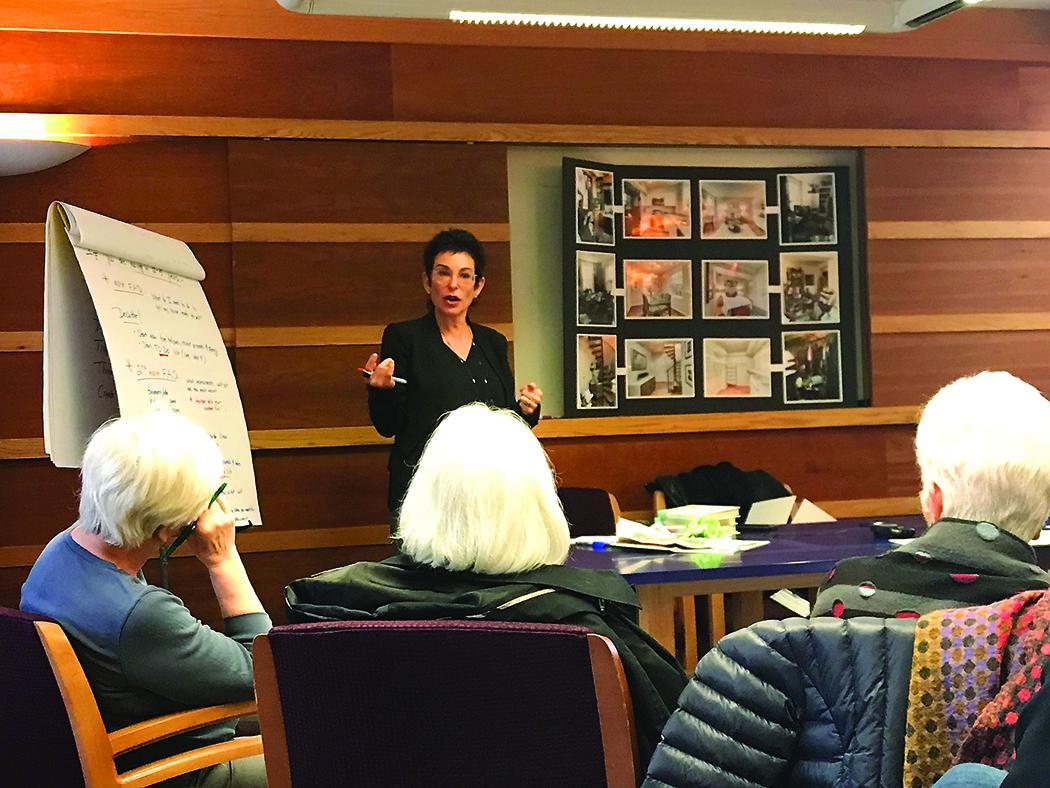 Temple Micah Hosts Marjorie's "Decluttering" Talk
Marjorie was invited to share her strategies to simplify decluttering. Over 20 guests enthusiastically participated in the session on February 11.
This is Marjorie's second "decluttering" workshop for neighbors who may not be quite ready to sell their home, but are overwhelmed just thinking about moving someday.
Last year, the Cleveland & Woodley Park and Chevy Chase Villages invited their members to discover a simple step-by-step process that has worked for others and how to get the help to make it easier. Over 60 members gathered to listen & learn, ask questions & take notes, and most importantly breathe a little easier.
Marjorie explained the enthusiastic response, "Whether you need more
…