Community Corner, February 2018: Decluttering Seminar and Multiple-Offer Home Sale
Posted by Marjorie Dick Stuart on Tuesday, February 27th, 2018 at 3:18pm.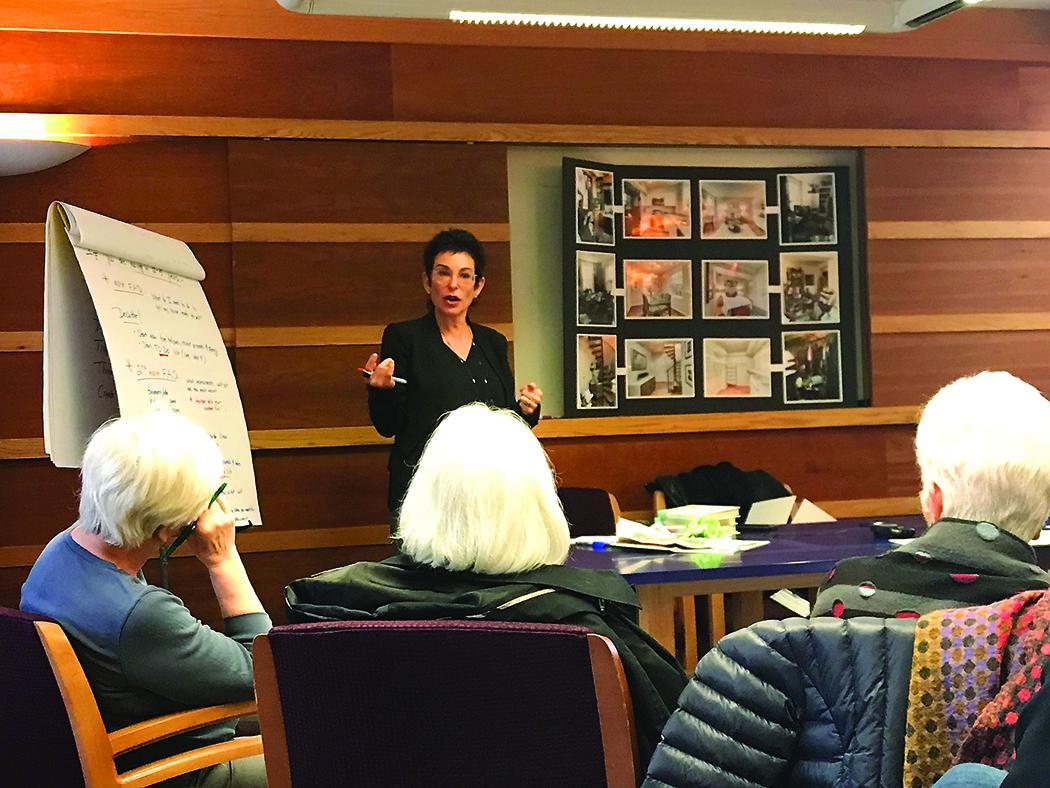 Temple Micah Hosts Marjorie's "Decluttering" Talk
Marjorie was invited to share her strategies to simplify decluttering. Over 20 guests enthusiastically participated in the session on February 11.
This is Marjorie's second "decluttering" workshop for neighbors who may not be quite ready to sell their home, but are overwhelmed just thinking about moving someday.
Last year, the Cleveland & Woodley Park and Chevy Chase Villages invited their members to discover a simple step-by-step process that has worked for others and how to get the help to make it easier. Over 60 members gathered to listen & learn, ask questions & take notes, and most importantly breathe a little easier.
Marjorie explained the enthusiastic response, "Whether you need more elbow room, or you are rattling around in too much space. You have the same challenge… lots of stuff! Looking for a bigger home? Ready for a condo? Thinking about a retirement community? Planning a move out of town? What you gotta do? Declutter!"
P.S. Interested in attending an upcoming "Decluttering" talk? Just let me know at Declutter@MarjorieDickStuart.com. I'll invite you once it's scheduled.
DC Home Sells Fast after Multiple Offers: Another Happy Home Success Story!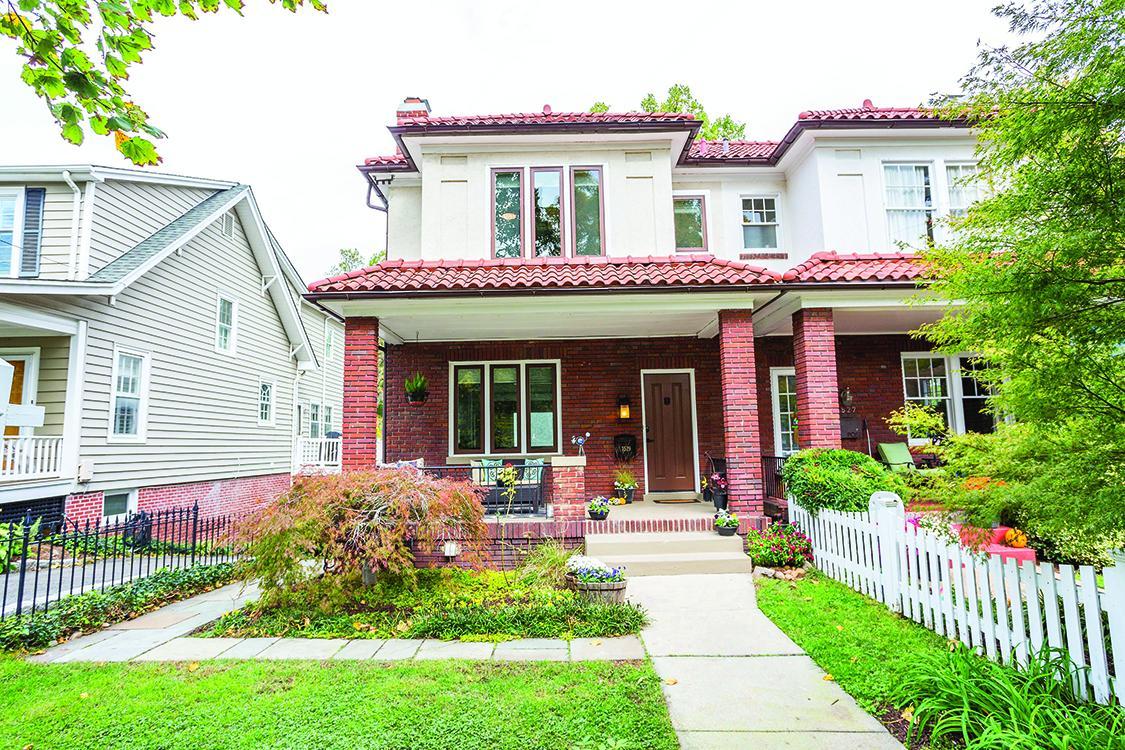 I met Marjorie after seeing her advertisement and invited her over. I wasn't ready to sell just yet but she was very helpful in providing expert insight and valuable information for me to consider. From the beginning, I was impressed with her professionalism. Several months passed between meeting Marjorie and being ready to sell, but it meant a lot that she followed up with me from time to time.
I decided to sell my house in mid-October and felt that we needed to move quickly in order to sell my house before the end of the year. I felt Marjorie could get everything together in the shortest amount of time and felt that she would be able to respond quickly and help me get what I was looking for.
My planned move cross-country carried lots of potential complications, making my selection of a real estate agent very important. Selecting someone like Marjorie provided me a certain peace of mind, and allowed me to know that my best interests were represented.
I really appreciated how accessible Marjorie was, both personally and through the members of her team. Her team really helped me assess my approach and break down the answers to my questions. She followed up with me every time, and she made herself available around the clock.
There were a couple things that I did in terms of getting some minor improvements done. After I received multiple offers we were able to decide on an offer that accommodated my timeline and sold for a price that I was happy with.
From the time I retained Marjorie, my property had an open house within two weeks. I also appreciated Marjorie putting me up in a hotel room for that weekend. It showed a lot of class, and a true appreciation for her clients.
Marjorie is going to give every client 110% and she'll be very responsive to your needs. She's tremendously knowledgeable, and in my opinion she is the pre-eminent broker in the area. Marjorie was definitely the right choice.
- Another Successful Home Seller
Leave a Comment